Frequently Asked Questions (FAQ)
Where is the Poikilingo app available?
The Poikilingo app is still in a testing phase. We currently have seats available for testing for users of the App Store in Denmark, who wanna their kids to improve Danish language skills (native or learners). As determined by the Apple app store, you need to have TestFligh installed on your device to be able to test an app. Get the app here: https://testflight.apple.com/join/o5hNqvI2. For users of the Google Play store, write to leticia@poikilingo.com if you wanna join the test.
Does you app work in tablets?
Yes. Our app is compatible with mobiles and tablets. We actually recommend children to use a tablet for an improved experience.
Does you app collects, share and sell my family's data?
Yes and NO! Yes, we store some data, including data from your children, as it is detailed in our Privacy Policy and in our Terms of Service. And we share data that we are obligated to, in order to provide our services, to trustworth companies such as Google, Amazon Web Services, Unity, etc. However we do NOT and will NEVER sell data from your family. Most of your children's data that we store are related to their general use of the app, and their performance, so we can keep creating more meaningful activities for our little users. ALL DATA is encrypted (secured) and pseudonymized, which means it CANNOT be directly linked to your child or you.
Keep in mind that Poikilingo was created by moms, so we understand your concerns about your children's data!
I have an error in the app. What do I do?
Mistakes happen all the time, as it is not always easy to keep all functionalities working 100% in all versions of iOS and Android, and in all models of mobiles and tablets. We apologize for that. We would love if you could help us to fix those errors! Please reach us with an email to support@poikilingo.com.. If possible, share screenshots or videos with us, as that can usually help us to fix errors faster. You can upload screenshots or videos here: https://drive.google.com/drive/folders/1yT6sfJnrPDyyJQe9l3nasQtnosZPD3Mt?usp=share_link. Do NOT upload screenshots or videos that contain any sensitive data, such as your account details.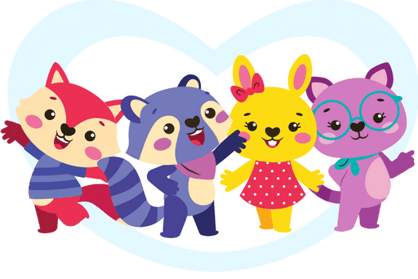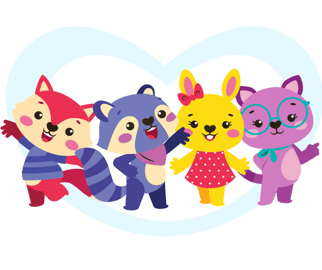 We promise to do not spam :-)
All the fields below must be filled up.
Do you have a question?
We are happy to answer you, but please check our FAQ first, and you might get your answer straight away. If not, send us an email or use this contact form.
For Press inquires, please check our Press Room.
Do you wanna try Poikilingo at your institution
for FREE

?

Contact our CEO directly: leticia@poikilingo.com
Are you an influencer? Would you like to partner with Poikilingo?
Contact our CEO directly: leticia@poikilingo.com
Follow Us on Social Media