From an expat mother to other expat parents
Our CEO & Co-Founder Leticia opens her heart and tell us how Poikilingo was born.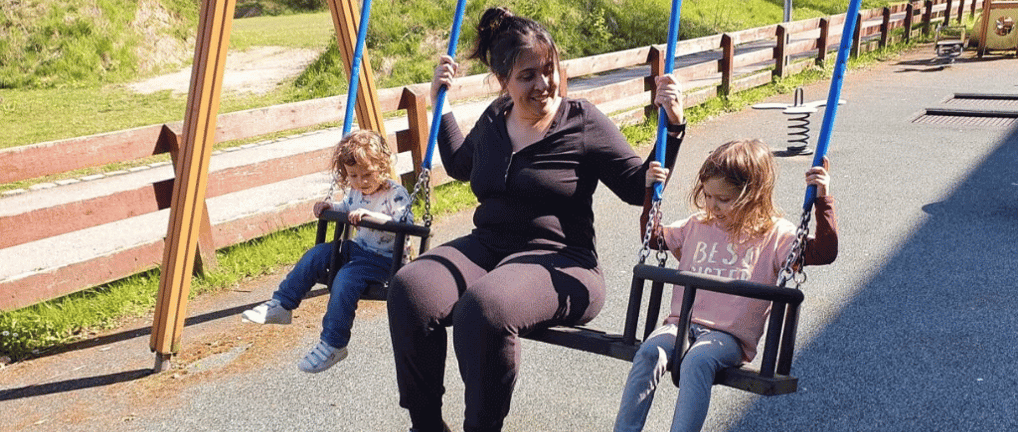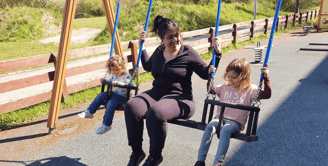 Like many expats around the world, I ended up having my first child outside my home country. And if being a first-time mother is already a crazy and transformative experience, going through all this in "other people's country" can be quite a challenge!
You are far from your family and quite likely does not have a support network. You do not always know how to navigate the system: pregnancy, birth, maternity leave, daycare system, vaccines, and who know what else will probably be different from how it is in your home country. And, depending on the case, maybe you not even be fluent in the country's language.
And in addition to all the challenges and guilt that motherhood itself already brings, parents who are abroad still carry one more thing in their suitcase: the concern to pass on their own language as a heritage to their children.
The reasons are many, and what I hear the most from other parents is the desire to create a bond between their children and family back home. Even with all the technologies today, which help a lot of expats to maintain a close contact with their families, including video calls, it is quite obvious that this bond will only happen if the expat children speak the family language.
A little about myself
As I have a degree in Languages and have worked a lot with language teaching, I already knew that bilingualism is a hard and laborious journey. It's not something that happens naturally! In these almost 20 years living abroad, I've met Brazilian families where both parents were Brazilian, and even so the children didn't speak Portuguese fluently. I also met children who left Brazil already grown up, some even already literate, who ended up losing a lot of their Portuguese fluency throughout their lives.
During my first pregnancy, I had several nightmares that my daughter couldn't talk to me, that she was in danger and I didn't understand her, or that she was calling me and I couldn't hear her, and other things like that. So already during the pregnancy, I started to prepare myself for my daughter's bilingual journey.
Probably because of my education and professional experience with educational technologies, including with a focus on language teaching, I have this very comfortable relationship with the Internet, apps, websites, YouTube, IG, and these things. I know these technologies are out there, and I believe that we, as parents, have to be the mediators of the relationship our children create with these things; rather than preventing or prohibiting their use. So, unlike most parents who are afraid that their children use tablets and watch too much TV, I knew that with good curation, these technologies could be my allies in the acquisition of Portuguese as a heritage language.
How it all began...
So off I went to research children's educational apps for babies and very young children. However, to my surprise, I didn't find anything really cool in Portuguese, with good quality and a pedagogical foundation. I've founded fantastic things in English! Super well thought out, well produced apps, with didactic content, but at the same time fun. I wish my daughter could have apps like those in Portuguese.
And that's how Poikilingo was born! :-) I took my experience in Early Childhood Education, language teaching and educational technologies and started developing apps for my daughter. Gradually I shared these apps with friends and other Brazilian families around the world. The passion for this area grew, and I soon realized that this would be my mission, there was no escaping from it!
If you don't want to miss the news, subscribe to our Newsletter at this link here, so we know a little more about you and your children, and we'll let you know every time we have something interesting for their age group.
Poikilingo was born from the desire of expat moms to pass their native language to their children. English-speaking kids have access to a plethora of high-quality learning apps that other kids don't, specially those who speak less-spoken languages, such as Danish. At Poikilingo we aim to democratize the access to fun & engaging learning apps for all kids.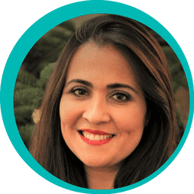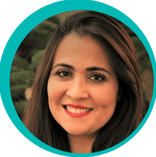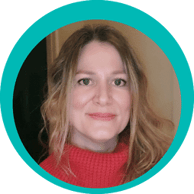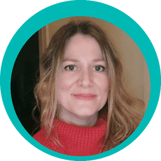 Leticia Maimann-Roland
CEO & Co-founder
Paula Jota Pedersen
CMO & Co-founder
Proudly envisioned & made by immigrant women